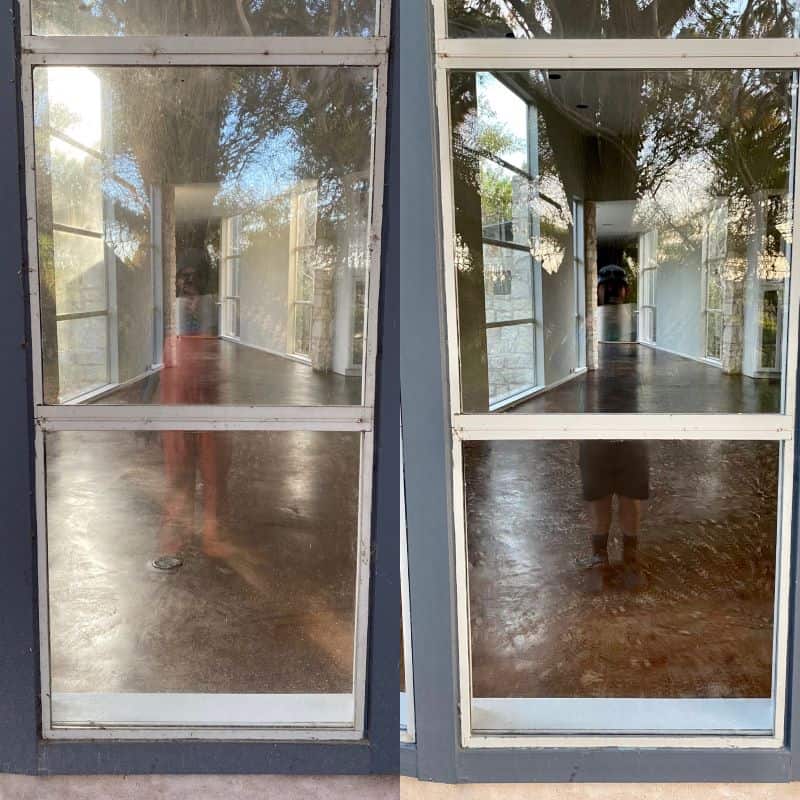 We Can Transform Your Dirty & Grimy Windows
Welcome to Clean Green Power Washing's Window Cleaning Service – the premier choice for window cleaning services in Austin, Texas. Our passion for perfection drives us to provide you with unmatched service. Our expert team of window cleaning technicians is dedicated to delivering exceptional quality and ensuring that every window is crystal clear and spotless.
At Clean Green Power Washing, we understand that dirty windows can be an eyesore and detract from the overall aesthetic of your property. That's why we offer high-quality window cleaning services to suit your needs, whether it's for your Austin home or business. We are fully equipped with the latest tools and equipment to tackle any job, no matter the size or complexity.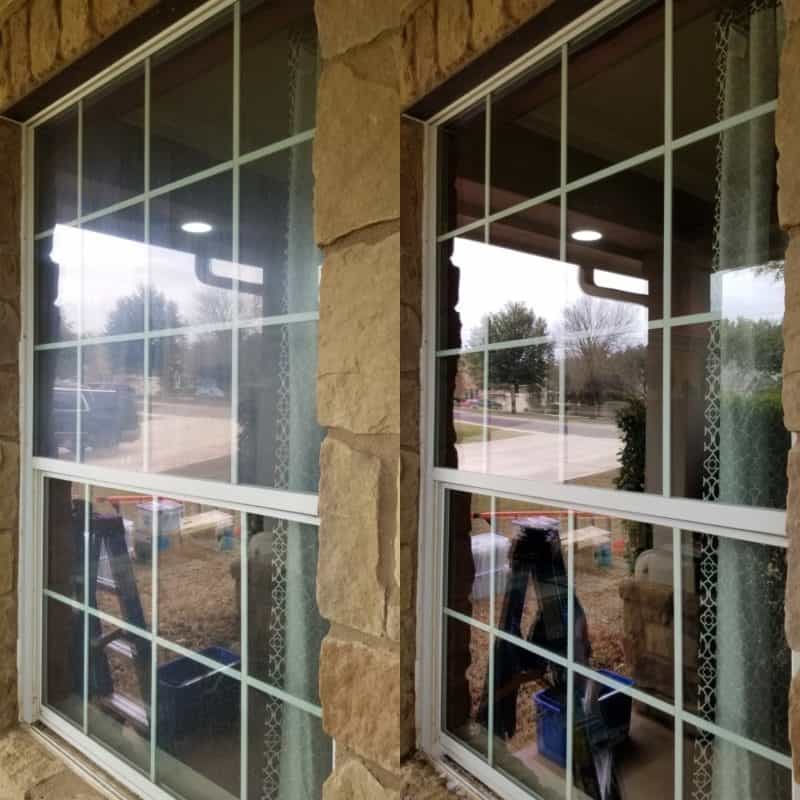 Benefits of Hiring a Professional Window Cleaner
Hiring a professional window cleaning service offers numerous benefits, including improving your home or business's curb appeal, which can create a positive first impression for guests and visitors. If you are looking to sell your property, cleaner windows can attract more potential buyers and even increase the value of your home. The appearance of a well-maintained exterior can significantly influence the retail value of your property. Sometimes, the simplest things, such as clean windows, can leave the biggest impression.
Another benefit of hiring a professional window cleaning service is that it can extend the life of your windows. Over time, contaminants such as dirt, debris, and hard water can corrode your windows, leaving them dull and lackluster. By removing these contaminants, a professional service can provide clearer, cleaner windows that may save you money in future repairs, ultimately extending the lifespan of your windows. Imagine the crisp view you will have of your neighborhood with sparkling, crystal-clear windows.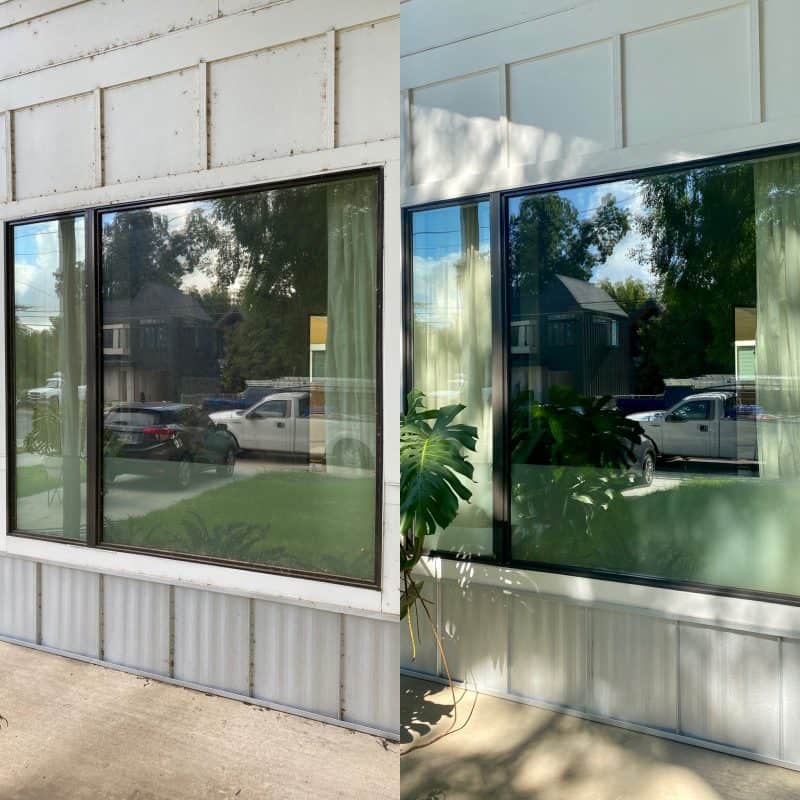 Professional Window Cleaning in Austin
Our window cleaning service is designed to provide you with a hassle-free and convenient experience. Our team of experienced technicians is always punctual, reliable, and efficient. We respect your time and work quickly and efficiently to ensure that your windows are cleaned to perfection with minimal disruption to your daily routine or daily business operations.
We can clean your windows, no matter how high up they are. We have the experience and equipment to clean windows of all types and all heights, from single-story windows to windows on the third floor. Our team will take care of your windows quickly and efficiently, so you can enjoy your clean windows without having to worry about heights.
We love our Austin community and the environment. Our cleaning process is environmentally friendly and safe for your property, kids, pets, and landscaping. We use only the highest quality, eco-friendly cleaning solutions to ensure that your windows are cleaned safely and effectively without causing any damage or harm to your property. Our team is fully trained in the latest cleaning techniques and safety procedures to ensure your windows are cleaned to the highest standards.
Reliable Window Cleaners in Austin, TX
As previously mentioned, cleaning windows efficiently and effectively requires a specific set of skills. No one wants to be left with streaks on their windows once the job is done. At Clean Green Power Washing, we are committed to delivering exceptional quality and customer satisfaction. We offer a 100% satisfaction guarantee on all of our window cleaning services, and we won't leave until you're completely satisfied. We also offer free quotes to give you an accurate estimate of the cost of our services, with no hidden fees or surprises.
So, if you're looking for a reliable and affordable window cleaning service in Austin, Texas, look no further than Clean Green Power Washing. Contact us today by email or call 512-662-8422 for your free quote and experience the Clean Green difference.