Expert Pressure Washing Services in Buda
If you are looking for a way to freshen up the exterior areas of your home and improve your curb appeal in Buda, TX, you may want to look into power washing. Many people think of this as a high-pressure cleaning method, but professional companies like Clean Green Power Washing use both pressure washing and soft washing techniques to beautify your home. We are the company you want to call when you need services such as these.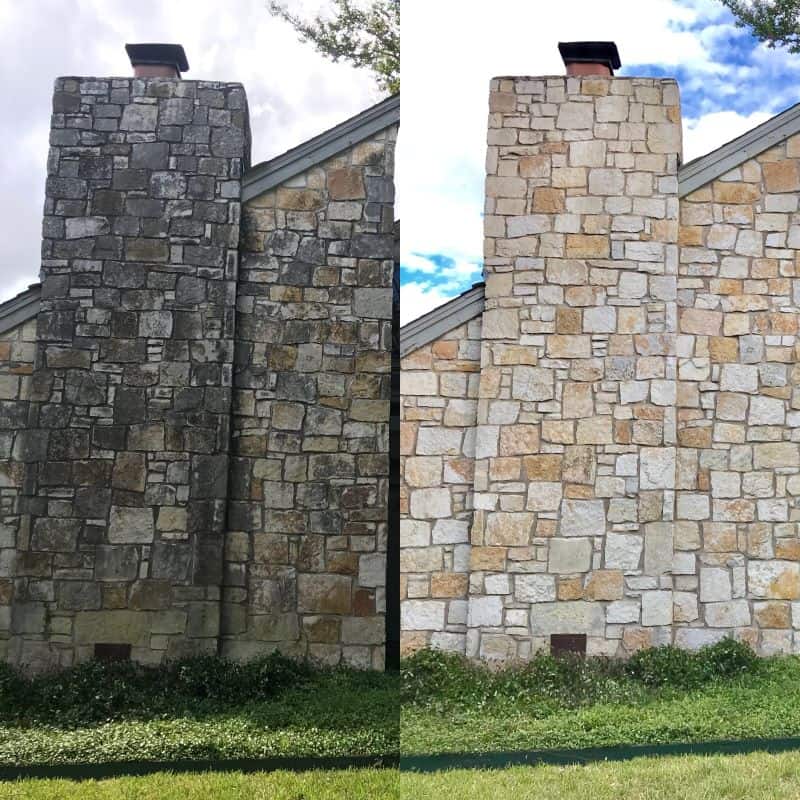 Soft washing is an effective means of cleaning the exterior of a home using high water flow at a pressure that is no greater than that of a common garden hose. This is effective in cleaning delicate exterior materials without harming them. If you are concerned about the use of harsh cleaning solutions that could have a negative effect on the environment, Clean Green has you covered on that as well, since we use eco-friendly cleaners on all of our projects.
Pressure washing is the method we use when stronger materials with porous surfaces need a little elbow grease to release the organic growths on them. Sometimes the pressure we use is as great as 4,000 psi, depending on the job's specifics. The professionals who clean your exterior surfaces know the correct process to use for every project when we come to your home.
Many patios and garden pathways in Texas are constructed from local limestone and natural products like slate and quartzite. As beautiful as these stone products are, they are also prone to organic growth due to their porous nature. Tree pollen and other debris get trapped in the pores and allow algae and mold to grow, which makes the stone look weathered and worn. This build-up can also create dangerous slippery surfaces and even irritate respiratory issues like allergies. The pros at Clean Green knows the best way to get these stone materials clean and beautiful again.
Concrete is another popular choice for driveways, sidewalks, and patios, but it also has a porous surface like natural stone, and it gets the same weathered look over time due to the forces of nature and the growth of fungi, mold, and algae. When organic materials grow on the light-colored surface of concrete, it begins to look dirty and neglected. If your concrete sidewalks or driveways are looking rough, our technicians can get them looking like new in no time.
The beautiful wooden decks and fences that many Buda homeowners have in their yards start to show the signs of wear from the weather after just a few years. If your wooden elements in your exterior living space are looking old and worn out, Clean Green can choose the most effective products to use in restoration, based on the type of wood used.
Once your exterior surfaces are clean and beautiful, you will want to keep them looking that way for as long as possible. The experts at Clean Green can help you with that by sealing your surfaces with products that will prevent debris from getting into porous surfaces and causing them to look old and dirty. These sealants will protect your exterior materials from the elements and prevent the growth of mold and algae.
When you need an experienced team to get the exterior of your Buda, TX home looking new again, Clean Green Power Washing is the crew for you. Call us today at (512) 662-8422.